November 2014: Tips, eNews and More!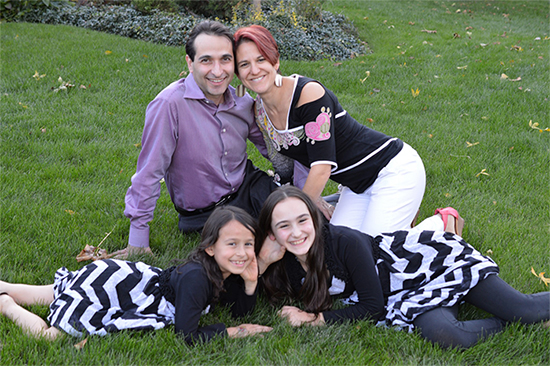 Last month Haas Dental Centre celebrated its 13th anniversary at our current location of Sheppard and Wilson Heights. We would like to thank the many patients that have been with us from the beginning. It is hard to believe how quickly time has passed. As the saying goes "time flies when you are having fun".

Dr Dan's girls, Yael and Limona, chose to dress up as babies on Halloween and proudly wore their onesies. They are currently busy preparing for their two Lion King performances later this month.

We wanted to update the many young patients that were recently in and were very disappointed to see the pond empty. Our koi fish pond had a leak and as a result had to be emptied for repairs for three weeks. During that time the koi were kept in Dr Dan's garage and did well except for the misfortune of one koi fish that jumped out. We are glad the koi fish are now back and are awaiting all the kids to come by and feed them.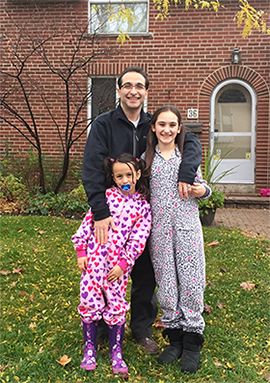 Liat and her husband also just purchased their first home in Vaughan. They're very excited to be first time homeowners. They are enjoying doing some minor renovations and decorating their new home together. When she is not busy at home Liat still finds time to brush up on her tap dancing skills.
Diana recently baptized her cousin's little girl, Brooklyn Victoria, it was a pleasure for her to be part of such a special day. She also celebrated her twin nephew's birthday. They both turned six years old.
Last month Antonella and her husband Angelo celebrated their 15 year wedding anniversary. They had a great time celebrating with their children. They also had an evening out with just the two of them enjoying dinner and dancing. Halloween was a treat! Isabella went as Strawberry Shortcake, Adriano as a zombie, Andrew as a Transformer and Gabriella as Elmo. They all had so much fun trick or treating even the weather didn't keep them away.
Celia had an eventful October. Her daughter, Monica, turned the big 10. They celebrated this significant milestone with close friends and family. It was a wonderful celebration but it's difficult to believe that Monica is growing so quickly. Halloween was great! Monica dressed up as a little devil and their dog Xena even got in on the action.
Nicole and her husband Eddie recently purchased their first home. They are currently doing some minor renovations before their move in December and are looking forward to spending the holidays in their new place. Nicole and the girls went on their annual visit to Downey's Farm in Caledon to pick out their pumpkins for Halloween. Even though it was a chilly day the girls had a blast!


Have a safe and healthy month,

The Team at Haas Dental Centre


---
Give Yourself the Gift of a Healthy and Beautiful Smile!



Haas Dental Centre
906 Sheppard Ave. West, Unit 1,
Toronto, Ontario
www.haasdental.com
(416) 638-8999



Offer Ends on Thursday, November 27th, 2014


Straighter teeth can lead to:
Healthier Gums - Invisalign® aligners are removable so patients can brush and floss normally which can help prevent periodontal disease and tooth decay. Research has shown that gingival health may improve during Invisalign treatment.

Easier Cleanings - The chances of having plaque retention, tooth decay and periodontal disease can be reduced with properly positioned teeth.

Less Stress - Properly aligned teeth are less stressful on the supporting bone and provide better function. Invisalign offers an alternative to aggressive, restorative solutions for orthodontic problems.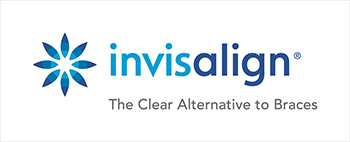 Actual Patient Before and After...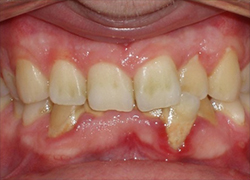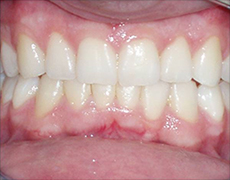 INVISALIGN TREATMENT UP TO

$1000 OFF
COMPLIMENTARY CONSULTATION

Including Free Itero scans (no impressions!)
FREE WHITENING!

A $300 Value
Offered through the practice of Dr. Haas
---
Apple Berry Crisp

We've all heard that breakfast is the most important meal of the day. Yet many of us skip this meal or try to replace it with a prepackaged breakfast or power bar. While these bars offer a high level of convenience they also offer a high level of sugar and calories.

This month's recipe is full of fiber, vitamins, antioxidants and is low in sugar. It can be enjoyed for breakfast, dessert or a midday snack. It will also stay for a few days if covered and refrigerated allowing you to make it on the weekend and enjoy it for the first few days of the work week.


Click here for the full recipe!