CORRECTION – We apologize that on Tuesday, we sent you an incomplete 'Hot Haas News', it was sent in error.

Please continue reading for the latest Hot Haas News!

CORRECTION: Hot Haas Newsletter





Dr. Dan had a busy summer with a knee surgery as his biggest highlight. He has been doing very well and is eager to once again ride his bike to work soon before the winter arrives.

His youngest daughter Limona recently turned eight and got to celebrate her birthday with her sister Yael who is eleven and many friends. They got to handle many interesting pets.

Recently both of Dr Dan's girls and Antonella's four kids were all at the office at the same time to pose for an updated photo. Their ages range from two to thirteen. It is amazing to see how fast they are all growing.

Dr. Dan and the team would like to wish all of our Jewish patients a Happy New Year.
Nicole had a great summer with family and friends. She did a lot of fun things throughout the city and even ventured out to Montreal for a weekend. In July she attended the Jazz festival and got to see Michael Buble's concert. She also went to see a match at the Rogers cup here in town. Towards the end of the summer she went to see Bill Cosby at Casino Rama and spent most days off by the pool with her 2 girls.
Celia had a very laid back and relaxing summer being that her daughter, Monica, was off in Portugal with her grandparents for 5 weeks. Celia got to do a lot of little projects around the house like rearranging furniture and putting up new curtains. She also did a lot more gardening than usual this year. Upon her daughter's return Celia took a week off to send it with her, although the weather wasn't the best to go to the pool or the beach, they did send most of the time out at the park trying to make the most of what was left of their summer.
Antonella's summer was great, time with family and outdoor fun. Now back to school and extracurricular activities begin. Gabriella enjoys dancing and singing.
Diana had a quiet summer. She spent some weekends in Muskoka with friends. She also had the opportunity to see Roger Federer at the Rogers Cup. Diana will be off to Vegas in November on her next adventure. Wish her luck!


Have a safe and healthy month,

The Team at Haas Dental Centre


---
Give Yourself the Gift of a Healthy and Beautiful Smile!



Haas Dental Centre
906 Sheppard Ave. West, Unit 1,
Toronto, Ontario
wwww.haasdental.com
(416) 638-8999



Offer Ends on Thursday, November 27th, 2014


Straighter teeth can lead to:
Healthier Gums - Invisalign® aligners are removable so patients can brush and floss normally which can help prevent periodontal disease and tooth decay. Research has shown that gingival health may improve during Invisalign treatment.

Easier Cleanings - The chances of having plaque retention, tooth decay and periodontal disease can be reduced with properly positioned teeth.

Less Stress - Properly aligned teeth are less stressful on the supporting bone and provide better function. Invisalign offers an alternative to aggressive, restorative solutions for orthodontic problems.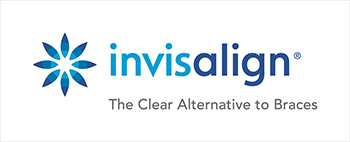 Actual Patient Before and After...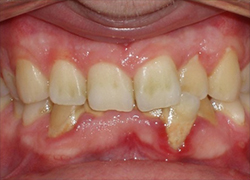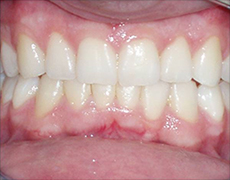 INVISALIGN TREATMENT UP TO

$1000 OFF
COMPLIMENTARY CONSULTATION

Including Free Itero scans (no impressions!)
FREE WHITENING!

A $300 Value
Offered through the practice of Dr. Haas
---
Pumpkin Spice Latte

It seems like every cafe now has their own take on the Pumpkin Spice Latte. What most have in common is they don't have any real pumpkin! Why not make your own at home using real pumpkin? Drink this beverage and stay cozy during the autumn.


Click here for the full recipe!