Street Address
Haas Dental Centre
906 Sheppard Ave. West Unit 1
Toronto, Ontario
M3H 2T5
Phone Us At
(416) 638-8999

Office Hours



Monday

8:30am - 7:00pm

Tuesday

9:00am - 3:00pm

Wednesday

7:00am - 6:00pm

Thursday

7:00am - 5:00pm

Fri. - Sun.

Closed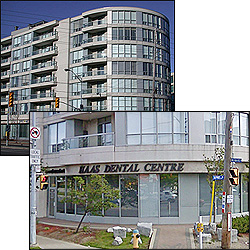 Haas Dental Centre
Wilson Heights and Sheppard Dental Office
At Haas Dental, dentistry is our passion, and the affection we have for this work and for each other extends to our clients. We are dedicated to providing a high quality of care for each and every client; we stand behind our work. By taking our time and performing dental work right the first time, we lessen the chance of future dental emergencies.


---
Respect, Compassion, Experience, and Convenience

At our North York Dental office we provide you with as much information as possible about the various cosmetic dental options available to create a beautiful smile. Dr. Dan Haas works closely with you so you will fully understand the dental challenges and goals in order to develop the best course of treatment. We encourage you to ask questions about cosmetic dentistry and about Dr. Dan Haas' qualifications. We want you to be completely comfortable with your decisions, and to have full faith in our experienced and compassionate team.



---
Location, Comfort, and Results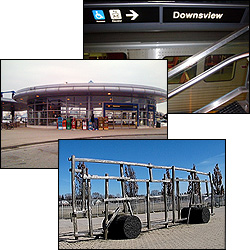 At our Wilson Heights and Sheppard dental office we understand that your life is busy and dental care should not be a hassle. We work hard to schedule treatments in a way that fits into your day. Our office is located one block east of Sheppard West TTC subway station (formerly Downsview) and steps from the Wilson Height Boulevard TTC bus stop and many new Bathurst and Sheppard condominiums, including ( Metropolis condominiums, Acclaim condominiums,Portrait condominiums). We also offer ample free parking for your convenience.

Stunning smiles can not only improve your quality of life, they can also boost your self-confidence. If you would like to learn more about the cosmetic and restorative dental services provided by Dr. Haas, please contact us for a consultation in our North York Toronto, dental office.